Our extensive experience in the commercial construction field has led us to build, renovate, and remodel many different types of commercial buildings in the Charlotte area.
At KMD Construction, LLC, we have over three decades of experience providing commercial construction services for our clients in Charlotte, North Carolina and the surrounding area. With our commitment to customer satisfaction on every job and our commitment to quality workmanship with every project, we have earned a reputation as the preferred contractor of the Southeast.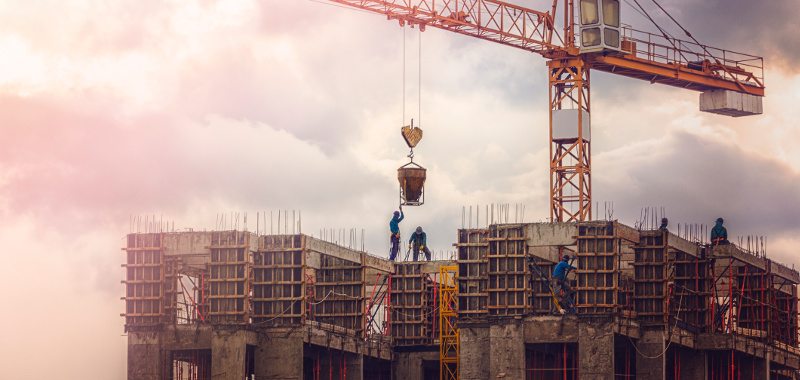 Our extensive experience in the commercial construction field has led us to build, renovate, and remodel many different types of commercial buildings, including:
Shopping Centers
Grocery Stores
Commercial Retail Stores
Specialty Projects
Churches
Restaurants
Office/Warehouse Facilities
Medical Facilities
With our unlimited general contracting license and experienced staff prepared to assist with all of your industrial, retail, or commercial construction projects, we can achieve your goals quickly and economically. Our team has been building for over 35 years and is experienced in all aspects of the commercial construction field.
In addition to our quality workmanship and customer satisfaction guarantee, we also offer our clients a one-year warranty on all of our work. If you ever have questions about a project after its completion, we will honor your request by addressing concerns and making it right. We build long-term relationships with our clients, and that makes us your top commercial construction contractor in the Charlotte area.
If you are planning a construction project or you have questions about our services, reach out to us at KMD Construction, LLC today to discuss your requirements. We look forward to making your commercial construction project a success.
FAQs About Commercial Construction
At KMD Construction, LLC, we offer high-quality commercial construction services throughout the Southeast region. We understand that many of our prospective clients have questions about what makes us the preferred commercial construction company for the area, so we've answered a few of the most common ones we get asked below.
Hidden/Suppressed
Do you provide any warranties or other quality assurance offers?
We stand by our work with a one-year guarantee for all projects we work on that includes warranty and maintenance issues.  Additionally, our project managers and president regularly visit any construction sites we're working on to ensure that everything is meeting the high standards we have set for our team.
How do you handle updating your clients on the progress you're making with a commercial construction job?
We're in constant communication with our clients, keeping you up-to-date with the latest developments and projections. We use video and photo-sharing technology that allows you to virtually visit the jobsite any time you want, saving you time on trips out to visit in person and allowing you to keep track of our progress.
I have long-term plans for multiple commercial properties – is that something you can work with me on?
Yes! We want to build lasting relationships with all of our clients, and we are able to offer our commercial construction services for multi-building or multi-site projects so that you can keep a consistent look and feel throughout all of your locations.
---
At KMD Construction, LLC, we offer commercial construction services in Charlotte, North Carolina, as well as other areas in North Carolina, South Carolina, Maryland, Georgia, Tennessee, Alabama, Charleston, Mississippi, Virginia, and Delaware.
Similar Services We Offer: