While there are usually specific attributes involved for the type of commercial building being built, be it retail, medical, office, or something else, there are a few components that should be considered when building any commercial building. Here are a few of the most important that a qualified contractor will discuss with you so that you can enjoy the best possible results.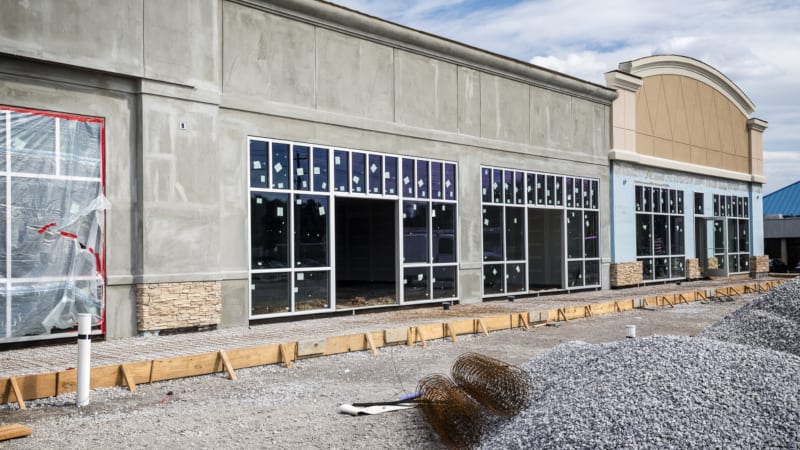 Disaster Resistant – Based on where your building is located, it should incorporate features to withstand those hazards that are common for your area, be that hurricane, fire-resistance, earthquakes, flooding, or tornadoes.
Energy Efficiency – You can go anywhere from minimally energy efficient for lowest building costs to highest energy efficiency for lowest operating costs. For maximum energy efficiency, consider renewable energy sources such as solar panels, incorporating quality insulation materials, and installing energy-efficient HVAC and other equipment. Keep in mind that many aspects to improve energy efficiency also provide good acoustics and sound control as added benefits.
Expandability and Flexibility – Very few businesses remain stagnant and that is usually far from desired, so be sure to factor in the ability to handle inevitable growth and change.
Safety and Security – Consider features that will ensure the safety and security of occupants, as well as your assets, such as reinforced walls, ballistic or blast-resistant windows, and barriers to avoid vehicle collisions into the building.
Indoor Air Quality – Properly plan the HVAC system for optimal air cleaning and avoid the use of VOC materials during construction as much as possible.
Here at KMD Construction, LLC, we are happy to help you have the best possible experience and results for your commercial building. When you want to work with a qualified contractor that will provide the attention to details to make sure every component is properly addressed, you'll be happy to know that we are passionate about providing quality results.