We are proud to be the preferred contractor of the Southeast, serving the greater Charlotte area and beyond.
With a passion for commercial construction and seeing the development of neighborhoods and towns in Charlotte, North Carolina and beyond, our talented and knowledgeable staff at KMD Construction, LLC will provide you with exactly what you need throughout the duration of your commercial construction project.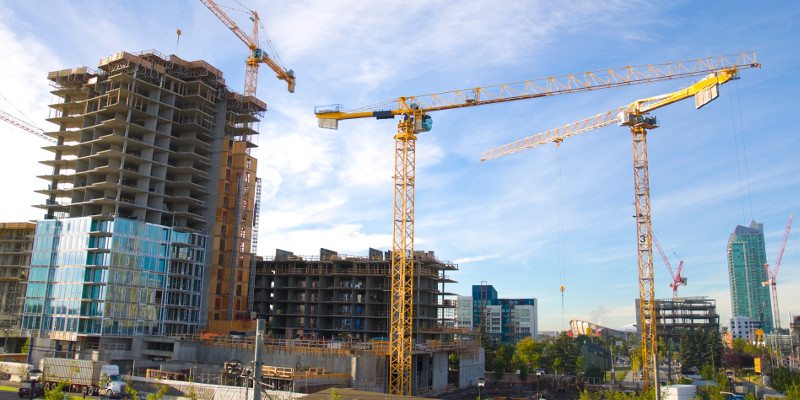 Customer satisfaction is our most important goal, and we achieve that by providing expert commercial construction services from start to finish. Our commitment to quality workmanship, on-time completions, and superior customer service has earned us the title of "Preferred Contractor of the Southeast".
Kyle M. Davis, President / Owner
Kyle M. Davis was born in England and moved to the USA in 1969 with his family. Both his father and grandfather were builders, and Kyle grew up working in the field of construction.
Kyle graduated from the University of Florida with a degree in Building Construction. Upon graduation, he started a home building business, but soon realized that his passion was to be found in commercial construction. His experience ranges from working with Disney World and Lathan Construction in Orlando, Florida to EMJ Corp in Tennessee, before finding his way to North Carolina.
Kyle formed KMD Construction, LLC in 2001 with his wife, Kim. He enjoys working with clients that he established long before coming to Charlotte due to his commitment to satisfaction and professionalism.
Kevin Cuevas, Vice President of Finance
Originally from southern Mississippi, Kevin Cuevas moved to Salisbury, North Carolina about 22 years ago.
With a degree in Accounting from Mississippi State University, Kevin Cuevas has over 20 years of experience in the accounting field.  As the Vice President of Finance for KMD Construction, LLC, his job duties range from handling all of the finances to providing computer and IT support and networking.
He is proud to say that working at KMD Construction, LLC has never been a "job," but simply an extension of what he does outside of the office.
Tom Crouch, Vice President of Construction
Tom started his career as a carpenter in the early 90's in Brighton Michigan, with a heavy emphasis on custom homes, which is where he developed his keen eye for detail and quality construction. From there, he went on to own and operate his own building and remodeling firm until the market crashed in the mid 2000's. Moving to Colorado, Tom continued his career in home building, helping establish a small builder into the premier custom home builder in the Denver Colorado market.
In 2012, Tom is a graduate of the University of Denver, with a Masters degree in Real Estate and Construction Management. Having always wanted to venture into the commercial construction world, in 2013 he made the leap and has helped design, develop, and manage several large apartment and senior living projects since then. He also spent a couple of years designing and developing prototypes buildings in childcare, swim schools, and healthcare buildings across the country, which included overseeing the construction of these both as an owner's representative and as a general contractor. Tom has a well-rounded background and enjoys collaborating with others to deliver quality projects and a superior client experience. He now lives in North Carolina and enjoys being part of the KMD Construction team.